Youth Inc. is a studio school with a visionary approach to education but principal/director Fred Heidt says it's also "a place where change happens".
The new school design engages young people who have not flourished in a conventional environment. "People often ask what do you get when you get here? Students get a quality learning experience, in a myriad of different ways, but they also learn resilience, wellbeing, positive mental health and we do all this in an integrated way," Fred says.
We do want our students to achieve something … that they didn't think they could do.

Fred Heidt
Youth Inc. is now taking enrolments for Term 3 set to begin on July 23. "The full tuition is zero, it is fully free," Fred says. "We provide everyone with a full scholarship and we value tuition costs at $11,000."

Youth Inc. alumni who have achieved academic excellence and significant personal growth include Alicia Burns who received a Merit certificate, awarded to top students by the SACE Board of SA.

As an extension of her Community Studies work, Alicia organised and staged a well-received forum on Newstart allowance inadequacies with 50 attendees and guest speakers.

"When Alicia got back from being presented with her Merit certificate at Government House, all the students broke into spontaneous applause," Fred says. "It was unexpected and it was lovely of course and there was an obvious benefit … that shared feeling between the students that things can be achieved."

Another student, Tyler, who took a little while to commit to his Youth Inc. experience, was able to create a small business via the school's Dream Fund established to give students a chance to kickstart their future with a $1000 investment for their entrepreneurial ideas.

"Tyler wanted to start up a photography business and he did all the work, pitched his idea to a panel of business advisers like Shark Tank or Dragon's Den," Fred says. "He went right through the process and was able to buy a camera and has started a photography business specialising in the music industry.

"So, he progressed through the 12 to 15 month learning program and came out on a path as an aspiring photographer."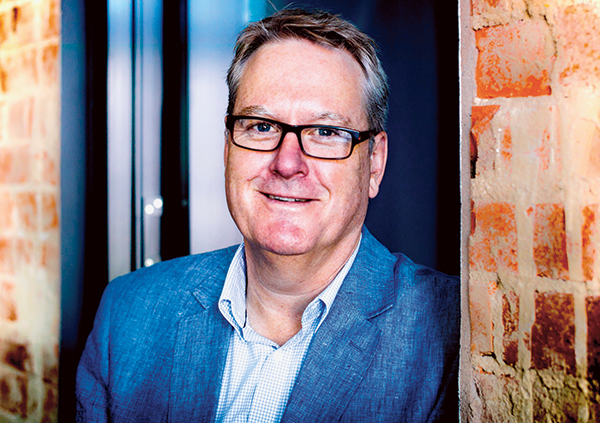 The whole team at Youth Inc. have a genuine respect for young people and enjoy helping students find their strengths and ways to
express them.

"We offer unconditional belonging here, not huge pressures. We are all standing side by side and we want students to feel welcome and valued," he says. "Once we've established this, we do introduce some expectations – not straight As – but if they are going to be here, then they might as well do something while here, make an effort.

"Effort is the real agent of change here, people doing stuff. It's also about making a positive impact, it's not 'all about you' but about doing something that benefits other people."

Fred says Alicia Burns is a Youth Inc. success story but it goes beyond her academic win.

"Alicia succeeded not because she got the Merit certificate but because she hosted that forum for 50 people about Newstart and did so well that Bill Shorten asked for a copy of her presentation," he says.

"It's the 'doing' part we like to focus on. Alicia is awesome but what she achieved takes effort… and that's where change happens."
Enrolments are now open for young people who would like to be part of Team 3 at Youth Inc. The deadline for enrolments is June 30 and the learning program begins in Term 3, on July 23.

"We've designed an intro program called 'Pre-3' for Team 3 with sessions on life, learning and work planned for each Thursday and Friday during Term 2 for anyone who'd like start on their journey with us sooner," operations manager Kelly Bunyon says.