A small, family-run business in McLaren Vale has found a faithful following for its pates and terrines hand made with ethically-sourced, local ingredients.
Jim Casey and Kate Doyle from Little Acre Foods get rave reviews for their charcuterie products which are available at Frewville and Pasadena Foodland.

Frewville Foodland Deli and Salumibar manager Chris Fraser says Little Acre pates and terrines are big sellers.
"They have a bit of a cult following with our customers, especially at their price point, and people love the packaging with a glass jar you can re-use," Chris says.
Little Acres' chicken, duck and mushroom pates are made with local eggs, Fleurieu Milk's cream, port (abundant in McLaren Vale's wine region), mushrooms from Woodcroft, figs from a local orchard, Nomad Farm chicken livers and pork from Port Lincoln or a small piggery close to their production kitchen.
"We focus on Fleurieu and SA ingredients but the occasional item isn't produced locally – such as peppercorns – and we get these from local purveyor Barry Beach who brings in organic pepper from Indonesia," Jim says
"Our product labels are designed and printed in SA, too, so supporting local
is not just about the ingredients."
Jim and Kate, who hail from SA, spent a decade living in WA before returning home to start Little Acre Foods in 2013.
"It was time for a change, and we felt more comfortable starting a food business here than in WA," he says. Now in their seventh year, Jim says the couple has learnt a great deal but has never compromised on the quality of their products.

"As it sounds, it has grown organically, we started off small, and we never set out to sell big volumes," he says.
"Lots of people try to do everything and all at once with not too much success, we didn't want to do it that way. Our growth has been demand-based not just flooding the market with our products."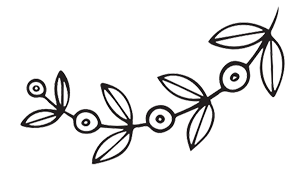 *Chicken pate with port jelly and duck pâté with beet jelly are made with ethically-sourced livers. Serve with freshly-baked Mr Nick's sourdough. *Mushroom pâté with thyme-infused butter. Made with locally-grown Swiss Brown mushrooms, fresh herbs and thyme butter. This is Kate's favourite with toast and eggs.
*Duck, pork and fig or the pork, walnut and verjus terrine are minced, hand mixed and pressed with local figs or walnuts and verjus. Serve on a wooden board with quality mustard, cornichons and fresh baguette or warm brioche.