There's no need to jet off to Europe for an authentic Salumibar experience. Visit the salumeria much closer to home at Frewville and Pasadena.
The bars, inspired by the salumi bars of Spain and Italy, offer artisanal cured meats from Australia and around the globe.

Chris Fraser runs the SalumiBar at Frewville and has a love for all cured meats whether its Spanish jamon, Italian prosciutto or French saucisson.
"I started it from scratch. It was a dream to create that feeling of being in Spain which I think we've achieved," Chris says.

Sit at the bar and order a board of charcuterie or salumi and cheese, share a few small plates or grab freshly filled panini to eat in house or take away.
"If people are interested and curious they can sit down and I can take them on a journey through the different countries via their salumi," Chris says.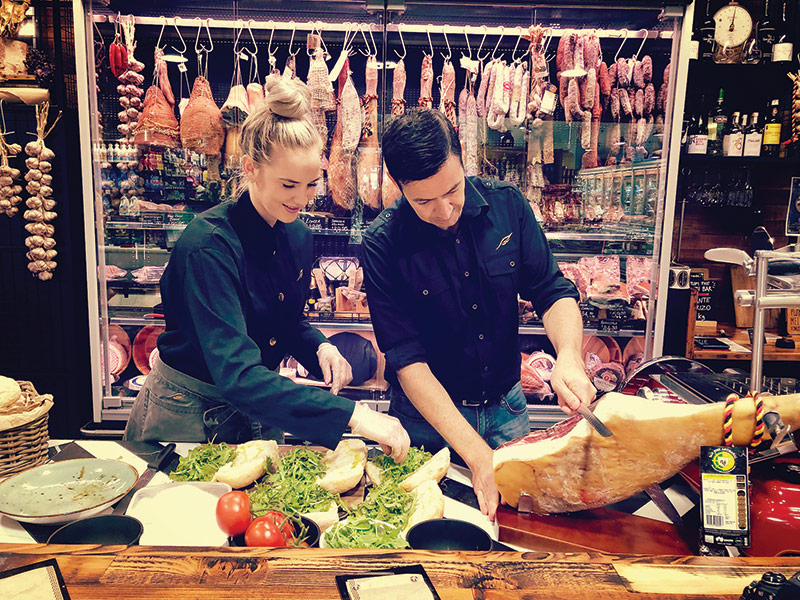 Complete the experience with a SalumiBar Martini made with 78 Degrees gin from the Adelaide Hills, dry vermouth and bitters.

Chris says many people he's met at the SalumiBar love the concept. "When I sit down and talk them through what we've got they've told me they feel like they're back in Spain."

Chris's favourite flavor right now is the artisan Serrano Jamon made by Jose Coutinho at Newton. "We hand slice it from our jamonera imported from Spain which is a clamp fixed to a wooden stand specifically designed to hold a leg of jamón," he says.

"The jamon is matured on the bone with trotter for 18-24 months. It's a pretty special product. It's very rare to see it like this, only a handful of salumi makers do it."