Pasadena's Spicebar is a go-to destination for more than 160 spices and classic blends from around the globe.
The exotic, fragrant spicery has an A to Z of ground spices which are at the heart of Asian, Mediterranean, Middle Eastern, South American and Australian cuisines.

The bar's thoughtful presentation includes cleverly-designed spice boxes containing everything from brightly-coloured turmeric to aromatic cardomon and essential blends such as Middle Eastern za'atar or India's garam masala.

The products are sourced from Rubyspice World Spice Emporium run by SA's Jackie Singh who imports, grinds, roasts and blends all the premium spices.

Spice Bar manager Jueyenne Staltari says the self-serve, bulk displays are handy for buying as much or as little as you need.

"While spice doesn't technically go off , it does lose aroma, colour and flavour potency over time so we recommend buying smaller amounts and more often," she says.
If someone wants just 10g of a particular spice, they can have it, that's the whole premise, that you buy what you need and you don't have to waste anything.

"You can even bring in a recipe, give it to us, go off have a coffee and when you come back we will have it all measured and bagged up for you and away you go".
Jueyenne says a growing number of home cooks, and particularly men, are getting excited about spice.
"Customers used to come in and only buy what they knew but now we find they're coming in and starting to ask a lot of questions," she says.
"Spices like (Middle Eastern) sumac, a lot of people have heard about it but never seen it, and they want to use it but don't know how and we're really happy to help."
"I guess with all those TV shows like Man Versus Food, a lot of guys are getting into barbecues and smoking so they come in and ask about dry rubs for the meats," she says. "It's a learning curve for everyone but it's good, everyone is joining in the spice party."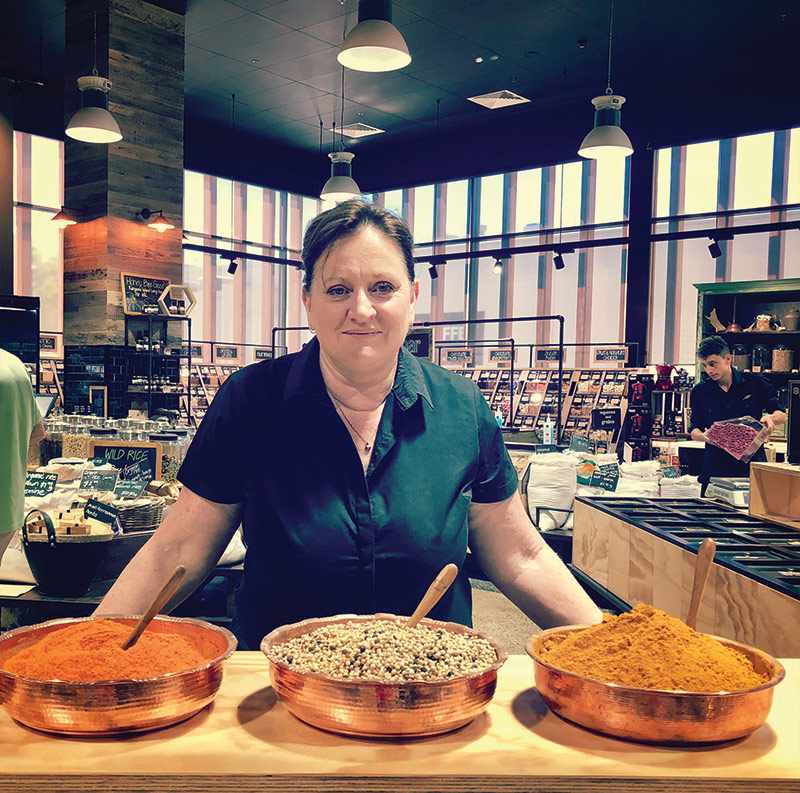 HOT PICK
Jueyenne's favourite spice right now is guallijo chilli powder which is ground Mexican guallijo peppers. Guajillo (pronounced gwa-hee-yoh) has an appealing sweet, smoky, tangy heat.

"I put it in my chilli con carne and it's amazing. It's also brilliant added to chocolate brownies…chocolate and chilli are a marriage made in heaven," she says.
STORAGE TIPS

Spice should be tightly capped and stored in air-tight containers away from light, heat or moisture.

Red-coloured spices such as chilli powder can be kept in the refrigerator to retain their colour for longer.