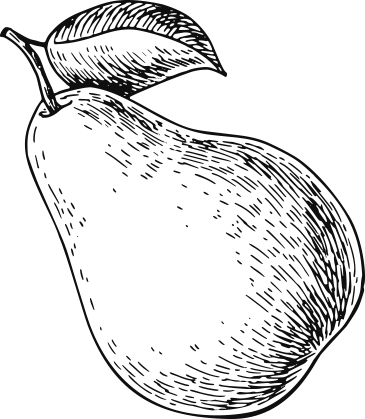 This is the best time of year in South Australia for pears which are at their sweet, juicy best in the cooler months.

Salvatore adds another dimension to his elegant poached pears by filling them with creamy mascarpone cheese and crunchy pistachio nuts for a textural thrill.
Ingredients (Serves 8)
8 small Duchess pears – not too ripe
250g caster sugar
Half cinnamon stick
3 cloves
400ml white wine
400ml water
Half lemon
For the filling:

250g mascarpone cheese
2 tbsp pistachio nuts
4 tbsp caster sugar
For the topping:
120g dark chocolate
60ml cream
1 tbsp olive oil
Method
Peel the pears and scoop out the core at the base with a spoon or paring knife. Place in a saucepan just large enough to contain them. Cover with water and wine, squeeze in the lemon, add spices, 25Og sugar and simmer until tender but still in shape. Carefully remove the pears, increase heat and reduce the liquid to a syrup then strain and reserve.
Mix the 4 tablespoons of sugar and mascarpone until well combined.
Using a small knife, cut the pears from the middle in strips to form a fan shape on the plate.
Spoon the mixture into the base of each pear, arrange on the plate and coat with the syrup. Gently melt the chocolate, cream and olive oil in a bowl over hot water or in the microwave for 30-40 seconds and mix well. Pour 1 tablespoon of the chocolate over each pear, garnish with extra pistachio nuts and serve.