Bread is essential in many of the comfort foods we crave once the temperature drops. It's a must for dunking in piping hot bowls of soup and is a hero ingredient in golden, oozy cheese toasties.

The bakers at Breadbar at Frewville and Pasadena rise to the occasion year round and make about 30 different types of breads in house every day. In winter, demand for artisan loaves skyrockets.

"Winter is big for the bakery, definitely, bread is a very seasonal product," Pasadena Breadbar manager Jackie Zaknic says.

"Once the weather cools down, people really want comfort food and we make so much bread just to keep up with the demand.
"Coming into winter, we'll concentrate on breads like sourdough, Vienna loaves and pane de case. These type of breads are best because they're more dense, have smaller holes and are also better to dunk in your soup!"
The range includes white and rye sourdough, ciabatta, pane di casa, Turkish bread, organic kalamata pane, baguettes and tiger loaves among others.

"We started to build up our sourdough in the past three years and it's a big seller but not necessarily our most popular," Jackie says.

"Our pane di casa (meaning "bread of the home") has probably gone through the roof more than anything it has a similar texture to the sourdough and it's made in the same way except it's not fermented as long and we sell out of it every day."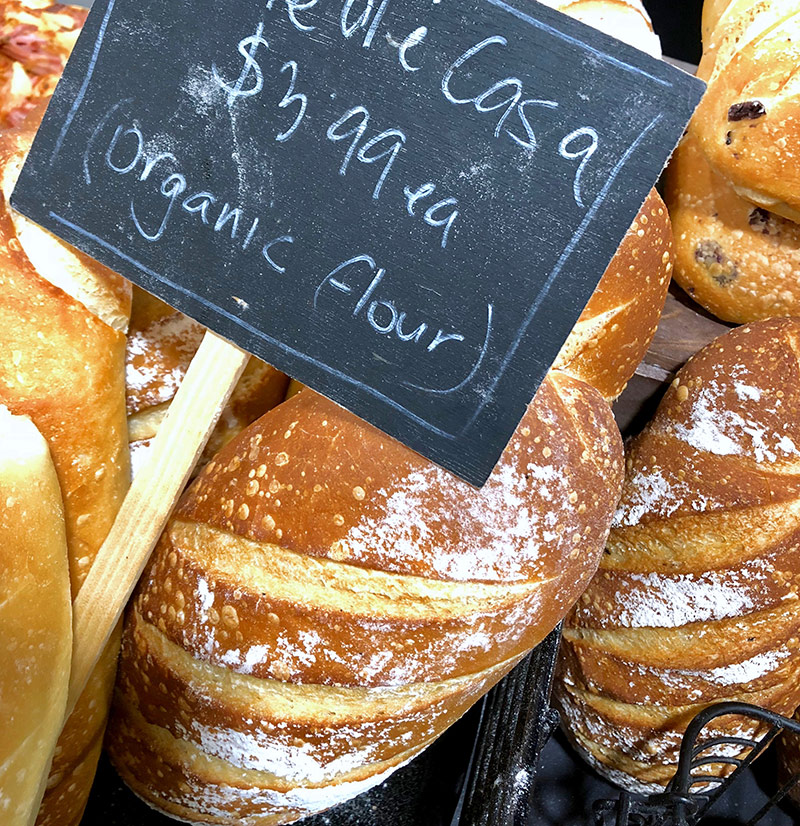 Jackie's favourite bread (and a winner with her 11 and 9 year old kids) is the pasta dura loaf with a crusty exterior and soft interior.
"It's a really good bread, made with semolina flour which doesn't change the flavour but adds body to it so the texture is halfway between a pana de casa and a Vienna. We love it at home toasted," she says.
Also, stay tuned at Breadbar this winter for more seasonal comfort food desserts.
"We'll be highlighting more apple pies, banana breads and fruit crumbles because that's what people want as it cools down," Jackie says.
FUN FACT
While many Italian breads have ancient origins, ciabatta is quite a modern variety. Ciabatta was actually invented in the early Eighties by an Italian baker as a response to the domination of the French baguette.

Ciabatta means "slipper" which refers to its shape. It is a long, flat bread with a thin crust, light texture and those characteristic large holes (open crumb).