Anyone who says they don't like blue cheese probably hasn't tasted Gorgonzola Dolce.

The Italian classic is a creamy, sweet cow's milk cheese with a gentle blue flavour. It's a much milder version of its stronger-flavoured
cousin, Gorgonzola Piccante.

Frewville and Pasadena Cheesebar both stock large wheels of Mauri Gorgonzola Dolce Bonta Della Bonta which you can buy by the delicious scoop.

In Italy, the most popular form of Gorgonzola is Dolce (meaning sweet). However the cheese exported as Dolce is usually quite firm in texture when compared to the luscious, soft cheese enjoyed by the locals in Italy. This is because the soft versions were too delicate to export – until
now.
Mauri's Gorgonzola Dolce from Lombardy is matured in the family-owned company's caves (cheese cellars) for 120 days so this is a carefully ripened cheese.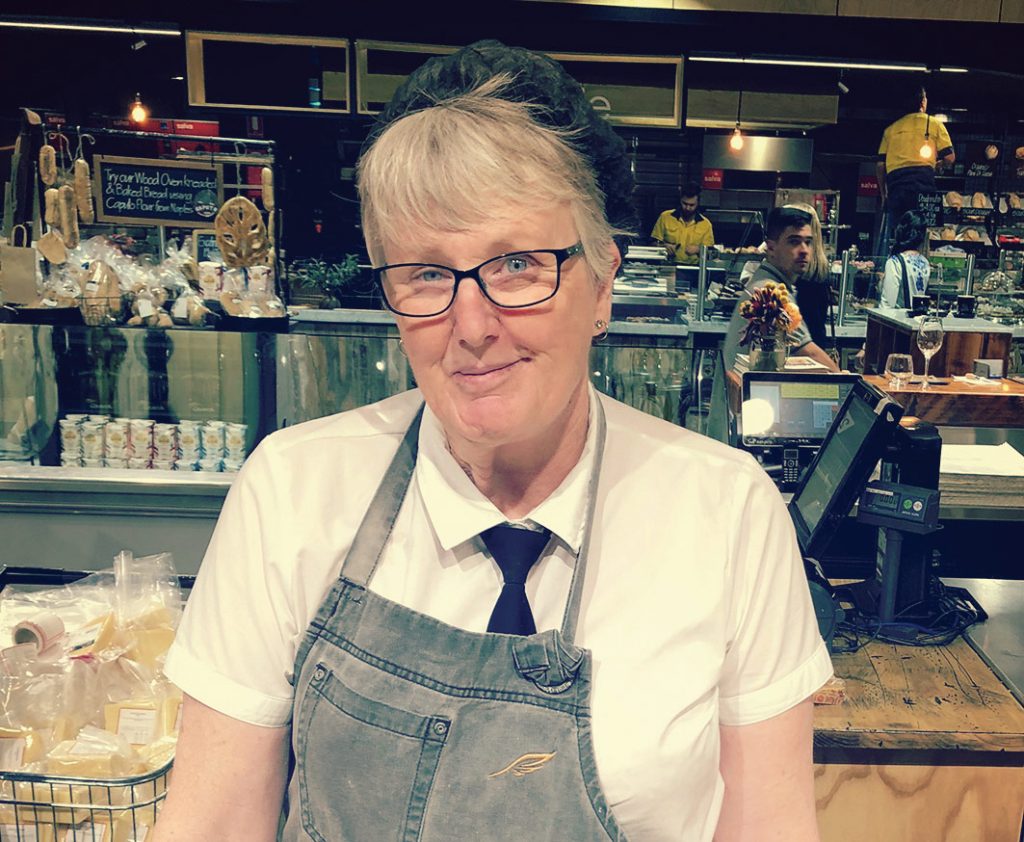 It was the first choice of Pasadena Cheesebar's Annette Palmer when we asked her for a perfect cheese to eat in late autumn/early winter.

She says it's great simply slathered on sourdough or as a dessert cheese served with fresh seasonal fruit such as apples, pears and grapes. It can
form the basis for a luxurious sauce for gnocchi or polenta or can be melted through risotto or crumbled over pizza.

"I like melting a little of the cheese over potatoes for something indulgent and different. It really livens up oven baked vegetables," Annette says.

"Make sure you take it out of the fridge about an hour or so before serving to get it to room temperature so the flavours really stand out."
FUN FACT
Buffalo milk is 30 per cent lower in cholesterol than cow's milk and is a rich source of calcium, protein and vitamins. It is also two to four times
higher in antioxidants.

Buffalo milk yields nearly twice as much cheese per litre compared wit cows milk. So to produce 1 kg of cheese you would need 8 – 12 litres of cows milk, compared with only 4.5 litres of buffalo milk.

Buffalo mozzarella, or mozzarella di bufala, was traditionally manufactured in Campania, Italy. The word mozzarella is from the action mozzare which means "cutting by hand", (separating the curd into small balls).
BUFF CHEESE
Australian cheese lovers are embracing buffalo milk cheeses. Mozzarella made with buffalo milk is creamier, more delicate, silky and sweeter than mozzarella made with cow's milk. It has a rich flavour and a pleasant tang.

We're loving the award-winning Shaw River buffalo mozzarella sourced from a small, family-run buffalo dairy and cheese making company just over the border in Yambuk, Victoria.

Shaw River is run by the Haldane family who are pioneers in buffalo milk products. They made a visionary move when they imported Riverine Buffalo from Italy in 1995 and Murrah Buffalo from Bulgaria in 1996.
Frewville and Pasadena stores stock the Shaw River mozzarella and it's also part of the tasting menu at Salumibar.