Middle Eastern aromatic spices and the best fresh SA seafood come together in this one-pot moroccan winter tagine.
A tagine is a large clay pot with a conical lid used in North African cooking and it's also used to describe the spiced meat or vegetable stew cooked inside the pot.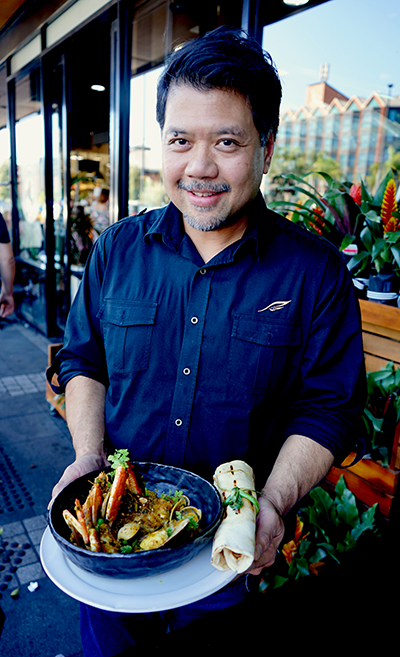 Chef Norman Thanakamonnun says his recipe uses seafood rather than meat and it doesn't have to be prepared in an earthenware tagine – a deep saucepan will do the trick.
All the ingredients – from the seafood to the fresh spices – are available at Frewville and Pasadena Foodland.
Moroccan Seafood Tagine Recipe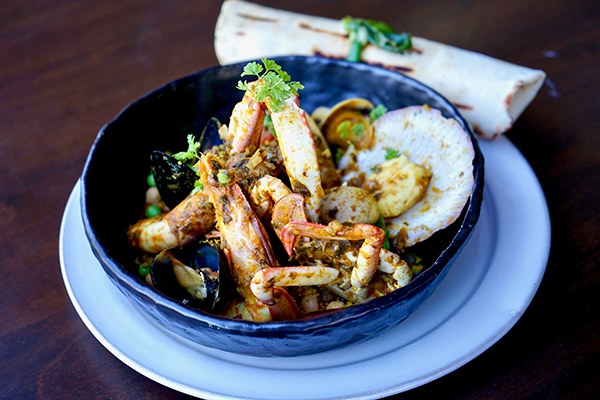 Ingredients
• 2 tblsp Mr Nick's olive oil
• 1 brown onion, finely chopped
• 2 cloves garlic, chopped
• ½ tsp ground cumin
• 1/2 tsp ground ginger
• ½ tsp ground coriander
• 1 tblsp harissa (Tunisian hot chilli pepper paste, available in store)
• 12 SA medium king prawns, peeled
• 300g fresh black mussels
• 1 whole blue swimmer crab (cleaned and chopped into 4 pieces)
• 400g firm white fish (flake or ling)
• 400g chickpeas
• 400g can chopped tomato
• 1 cup fish stock
• ½ cup white wine
• ½ tsp sea salt
• 300g fresh vongole/pipis
• 120g green peas
• ¼ bunch fresh chopped parsley
• 40g toasted slivered almond
• 250g instant couscous
• Serve with flat bread (optional)
Method
Heat the oil in a deep saucepan over medium heat. Add the onion, stirring for 3 minutes then add garlic, spices and harissa and cook for a further 2 minutes.
Add the crab and vongole and cook for 4-5 minutes then add fish, mussels, prawns and chick peas and keep stirring for 2 minutes.
Add white wine, tomato and stock and stir for 2 minutes.
Season and bring to simmer until vongole shells open, add peas and cook a further 2 to 3 minutes.
Remove from the heat, sprinkle with parsley and almonds and serve with couscous.