Mr Nick's Kitchen and Coffee bar at Frewville and Pasadena will kick off winter with exciting new breakfast and lunch menus.
Chef Norman Thanakamonnun and the Mr Nick's team have created a new offering full of plant-based, natural, whole food and healthy options. The menus feature a selection of raw and cooked dishes using top-quality produce including organic, free-range meats.

"We support local farmers and producers and put our focus on quality, taste, style and season when it comes to the food we serve," Norman says.

New breakfast dishes (available at both cafes from 7am-3pm) include a super toast selection with various breads made from ancient grains and toppings such as hemp spread, feta cheese, avocado, poached egg, hemp seed, walnuts and baby radish. Or try a breakfast bun filled with a smoked bacon chop, KI free range egg, gruyere cheese and spinach.

Lunch (at both cafes from 11.30am-3pm) includes hummus and spiced lamb with Turkish bread; chargrilled calamari or a wagyu beef sandwich with crumbed wagyu rump, low GI toast, Japanese barbecue sauce and mayo.
MR NICK'S KITCHEN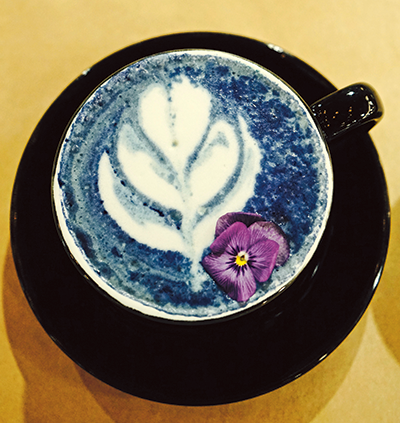 Mr Nick's Kitchen at Frewville and Pasadena have all the on trend superfood latte flavours for winter. A rainbow of latte varieties include turmeric cocoa, turmeric, blue pea flower, beetroot cocoa, beetroot, matcha and activated charcoal.
The hot bevvies are ideal for anyone trying to cut back on their coffee intake or just looking to add a shot of colour to winter.